We customize t-shirts at an affordable price. Round-neck starting from Ksh. 550, V-Neck from Ksh. 680, and Polos from Ksh. 780
Get customized mugs for your Business, for your personal use or for your loved ones.
Printing Services in Kenya
Printing Services in Nairobi
We print Flyers, Cards, Mugs, Adhesive Labels...and much more!
We print and deliver personalized items such as Mugs, Thermal Flasks, Branded T-shirts, Not to forget Business Cards, Flyers and Booklets
Hello!, welcome to Print Shop. Placing an order online on printshop.co.ke is very simple. Just follow the three steps below and within no time you will be through. On the checkout page, we give you options to upload your artworks if you have them ready. On the other hand, we design artworks for free for those who don't have their artwork ready.
Firstly, you choose what printing service you need from our catalog and get an instant quote.
Secondly, you checkout and pay securely using Mpesa, and Debit Cards. Cash on delivery is also accepted.
3. We deliver to your doorstep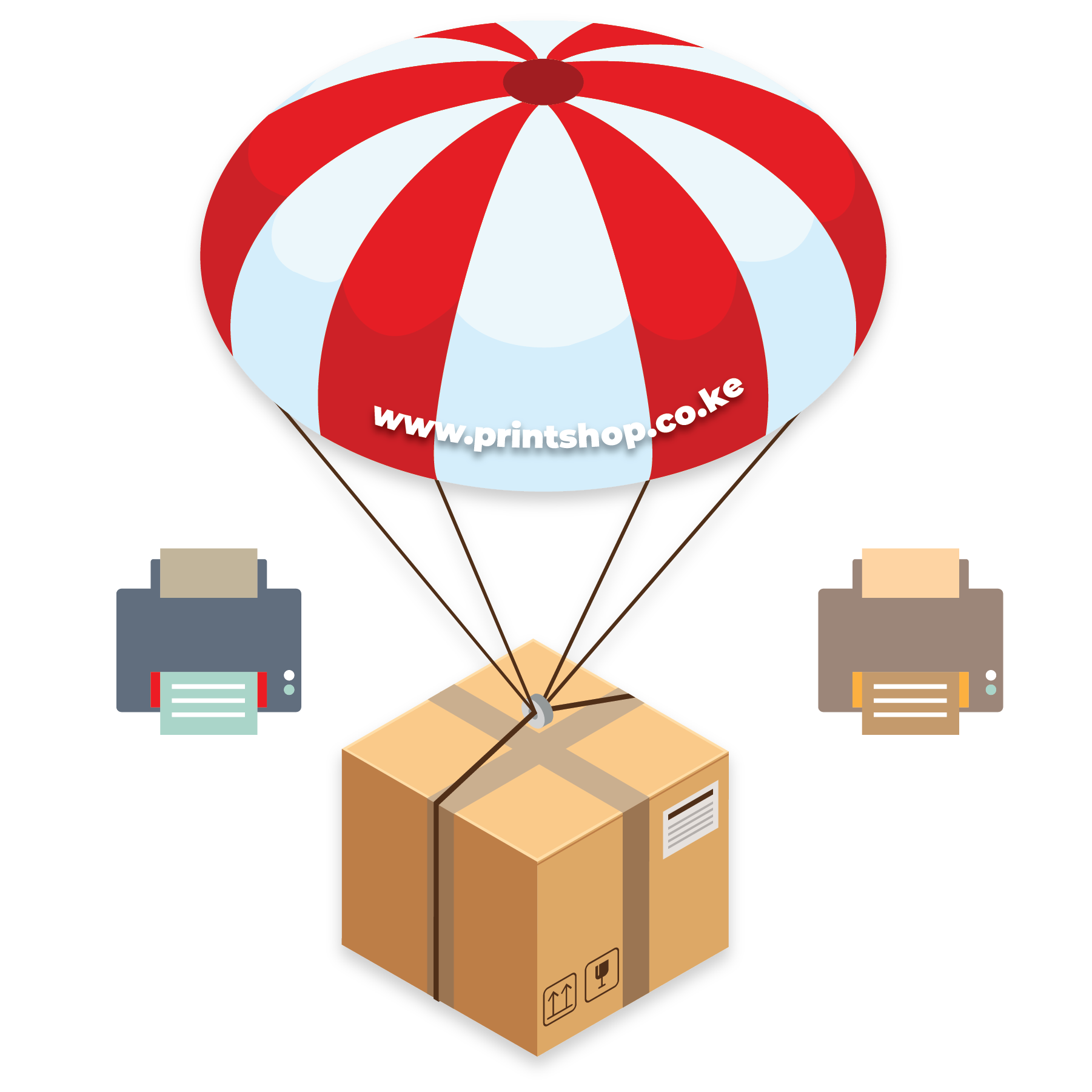 Lastly, we print your work and do same-day deliveries within Nairobi and 2-4 Days to other parts of Kenya.
Marketing Materials | Branded Items
Comes in white, and silver colour
Comes in white, and silver colour
Spread the word to your target audience using well designed tri-fold brochures.
Get your documents printed and delivered to your doorstep. Prices starting from Ksh. 8
SAY HELLO, WE WILL GET BACK TO YOU
Get a customized cap at an affordable price.
1 to 2 Days within Nairobi, and 3 to 4 Days to other parts of the country.