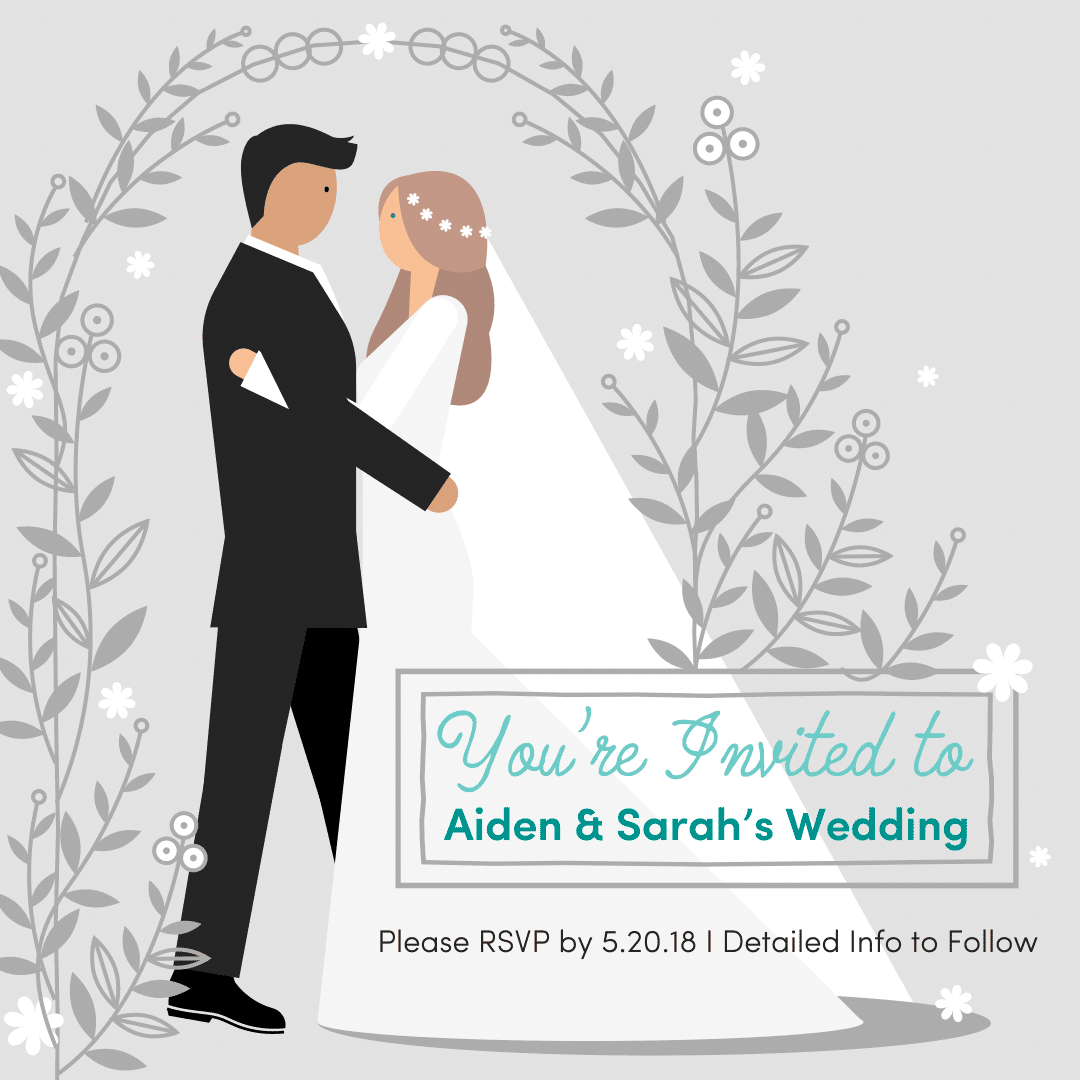 Who said that wedding invites have to be printed? The world has gone digital, so it would make sense that your special event sticks to this theme. Going paperless is an ideal way to cut back on money, plus you will be doing your part in conserving the environment. With the correct approach, you could have a beautifully-designed digital wedding card that will ignite the same excitement in your guests as a physical invite.
Digital Wedding Card Guide
Designing a digital wedding card is a lot like designing a physical card. However, since it will not be going in the mail, you need to make it captivating and memorable. That been said, pay attention to the following key features of a digital wedding card:
Theme. Ensure that your digital wedding card sticks to a specific theme. A popular and effective way to do this is by selecting colors and aesthetics that go with your wedding. If you have a vintage theme in black and gold, ensure that your invite sticks to this theme. It will give your friend and loved ones an idea of what to expect and perhaps even how to dress.
Details. Because this is a digital card, you can put all the essential details and more. Ensure that you include the most important details, starting with the date, time, venue, and event itself. Digital cards give you room to include detailed directions without being too bulky.
Image Quality. If you will be putting any images on the card, ensure that they are of the highest quality. Good quality images will always attract attention quickly. Therefore, it would help if your images are crisp and clear. Furthermore, since you will be sending the card on various platforms, you need to ensure that your images are of a higher quality to remain clear even if the platform lowers their quality.
Why Choose Digital Wedding Cards?
If you still need a few more points to go paperless, consider the following:
Saves Costs. Printing a hundred or more invites can be costly if you are on a tight budget. If everyone you know has or can get access to a mobile phone or computer, it will do good to select a digital wedding card. It will save you some money, ensuring that you stick to your budget.
Less Work. You will not have to deal with the trouble of licking envelopes, writing hundreds of addresses, and decorating the exterior. Digital cards will give you less work and save you a lot of precious time you can use to focus on more important things for the wedding.
Easy to Change. You can change the design even at the last minute since there is no printing required. It is also easier to select colors and patterns if you do not have to worry about what they will look like in print.
RSVPs Become Easy. Online invitations are so much easier to RSVP than physical ones. Rather than have everyone send you an RSVP via mail, you can get it back in a few minutes after sending the invite.
It Is Good For The Environment. Going paperless ensures that no trees are harmed to cater to your special day. Digital cards save you time, as they save the trees.
You might also like Branded T-shirts, PostCards, Framed Photos